David Cain has won 16 gold medals at the International Jugglers' Association (IJA) Championships. He is a Guinness World Record holder and currently has over 20 world records. David has perfected his skills through over 15,000 professional shows. He has performed on television numerous times, including appearances on America's Got Talent, NBC's Today Show, The Gong Show, and World's Greatest Performers. In addition to the thousands of churches in which David has presented his program, he has also appeared on cruise ships, in circuses, and in theaters all over the world. David is internationally known and respected.
David has ministered with Focus on the Family and the Billy Graham Evangelistic Association, and he has appeared as the opening act for many well-known Christian recording artists. David is the former president of the Christian Jugglers Association. He is the author of ten books about creative ways of sharing the Gospel. Juggler's World Magazine has called David's juggling "excellent", "unique", "innovative", "stylish", and "a treat to watch." Juggler's World Magazine has also called David one of the "World's Finest Jugglers."
David with America's Got Talent host Terry Crews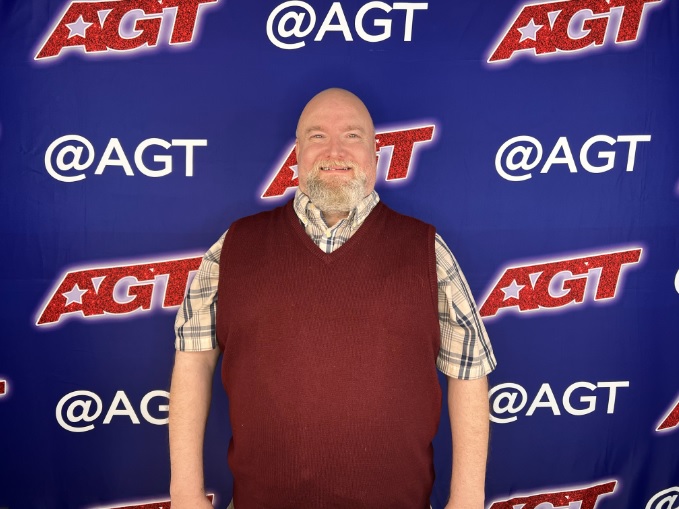 David's Got Talent!
David Cain on NBC's Today Show
David Cain on NBC's Today Show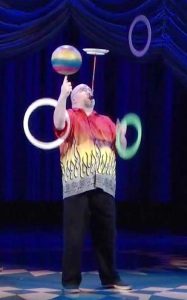 David Cain on The Gong Show
David Cain displays his gold medals from the Juggling World Championships.
David holds the 2014 Guinness World Record Book, which includes his picture inside the front cover.